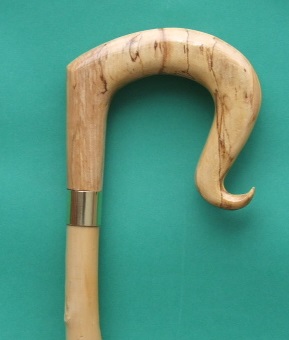 Spalted Beech crook
£ 135.00
Spalted Beech hardwood laminated with a birch laminate for addred strength across the grain.
Stripped Ash shank/shaft with a brass collar and a solid brass ferrule to protect the end of the stick
Height 51 inches tall.
Weight 440 grams.
Lovely striking stick, would suit both a Lady or a Gent.
Now ready for sale.