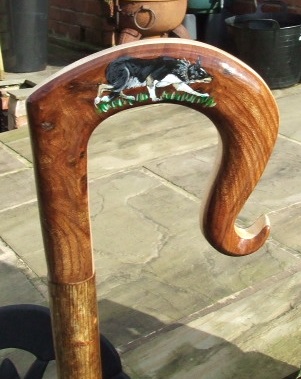 Burr Elm/Ash Decorated Shepherds crook
£100.00
Burr Elm and Ash laminated Painted Border Collie Shepherds crook.
Suit Lady or Gent
Crook stands 52 inches tall. The head is 5 inches from front to back.
Weight in hand is 385 grams.
Hazel stick finshed at the end with a brass ferrule.
Will be shipped using a trackable and insured courier service.