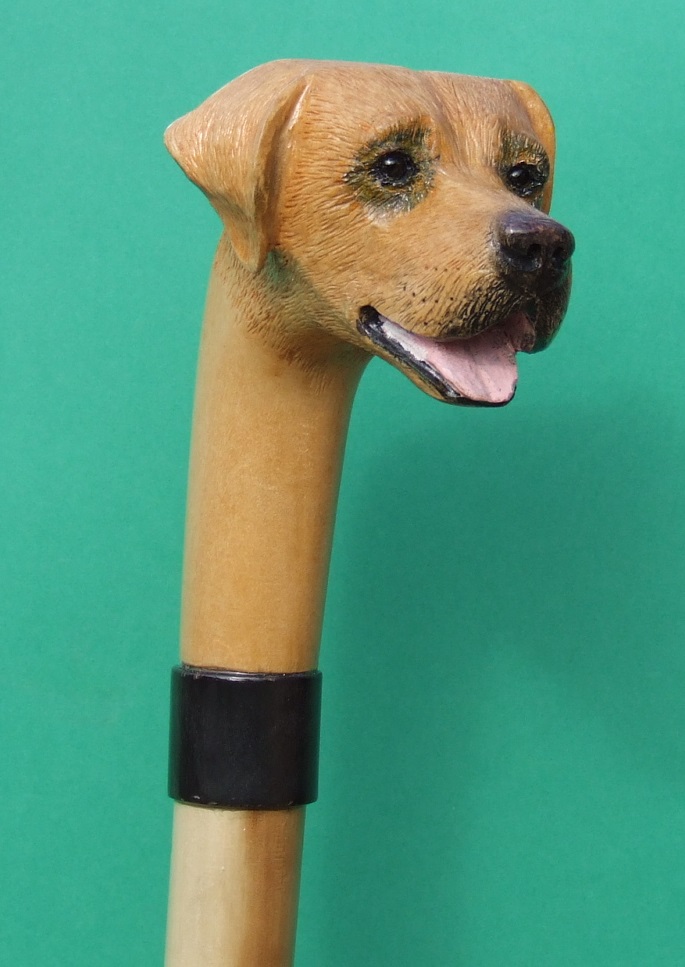 Carved Labrador. Two piece travelling stick 52 inches
£140.00
Carved Labrador in lime. Two part travelling stick. 52 inches tall.
Carved lattice work on the upper half of the stick, above a stout aluminium joint that allows the stick to be unscrewed to half its size and stowed for travelling.
The collar is of buffalo horn . The stick measures 52 inches but can be shortened. A brass ferrule would be fitted before shipping and once the final length of the stick is known.
Varnished with Polyurethane. A occasional wipe with a Toulene free Briwax should keep the stick looking good for many years.