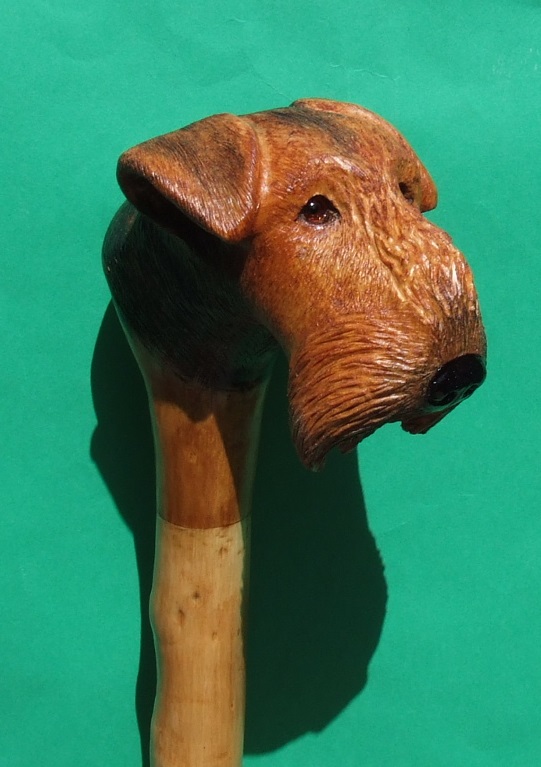 Carved Lakeland Terrier walking stick 52 inches
£200.00
Carved Lakeland Terrier walking stick in Lime wood.
Stripped Ash shank/stick finished with a brass ferrule.
Glass eyes
52 inches tall
Weight 600 grams.
Ideal for Gentleman .
Please note, when you click to buy this item you will see a " Out of stock " message. This refers to you buying the only available example on this listing and that no futher examples are available for sale on this listing. When you check your basket you will see your purchase there. Thank you.