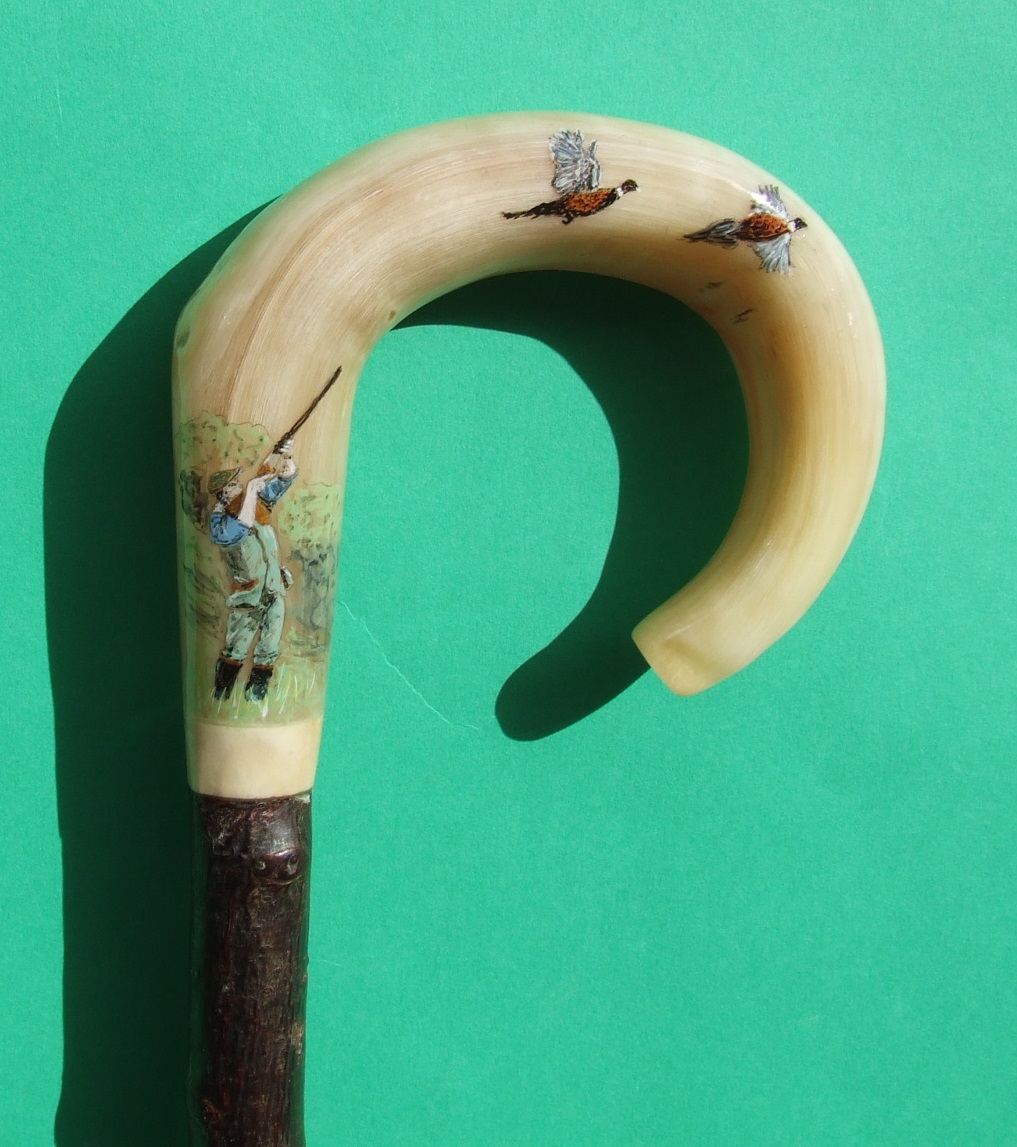 Rams Horn Market stick Hand Painted. 48 inches.
£200.00
Rams horn Market Stick
Hand Painted shooting scene
Blackthorn shank/stick
Bone spacer
Brass ferrule
48 inches tall
Weight 487 grams
Suit Gent
Please note, when you click to buy this item you will see a " Out of stock " message. This refers to you buying the only available example on this listing and that no futher examples are available for sale on this listing. When you check your basket you will see your purchase there. Thank you.